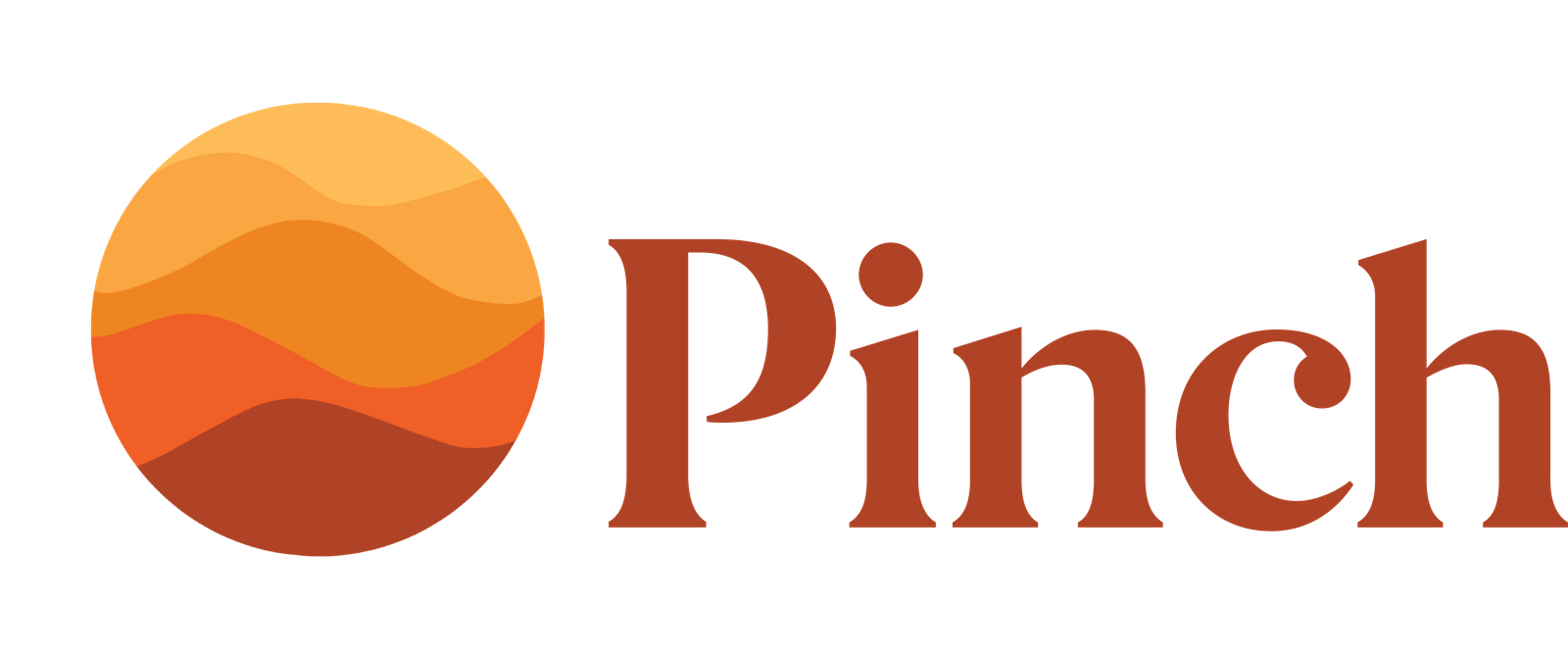 To govern the access and use of the website and services by you, we have in place these terms of use ("Terms"). This is a legally binding agreement between Pinch Lifestyle Services Pvt. Ltd. and you.
Your access and use of the website and services constitute your agreement to be bound by these Terms and it establishes a contractual relationship between you and us. Kindly read these terms before proceeding.
When these Terms mention "Pinch," "we," "us," or "our," it refers to the Pinch Lifestyle Services Private Limited. Similarly, when these terms mention "You", "Your" or "User/s", it shall mean any person who uses the website and/or avails the Services, including their representatives or any person who registers on the website by creating an account to avail the Services.
CHANGES TO THE TERMS
At our sole discretion, we may revise and update these Terms. The updates to the terms will be effective immediately on posting. You will be timely notified about the same and your continued use will confirm your agreement with changes. We request you to review these terms and other policies regularly.
THE PLATFORM
If you choose to access and use our website and services, it shall show your agreement to these terms.
Through this website, we aim to provide you with an overview of our aim, ethics, and services. The website shall allow you to understand us and our services, request services, communicate with the Pinch team, give suggestions, feedback, and all tasks ancillary to the services.
We grant you personal, non-exclusive, non-transferable, limited privilege to use and enter into the website subject to these terms.
Our website and services may have different features and offerings, so sometimes we may require additional terms for those features or offerings. When you avail services from Pinch, you will have to sign an additional customer agreement to regulate the relationship between you and Pinch.
SERVICES
Pinch provides services as enumerated on the website for facilitating the lives of its users. These services may be cleaning and housekeeping, food preparation and meal planning, experiences, care and wellness, concierge and any other specific services requested by you. We may arrange, schedule, and provide such services through our vendors, third parties, contractors. If we provide you services through third parties and contractors, we shall inform you the same. We shall make our best efforts to ensure the best quality and personalization of services.
REGISTRATION
You can easily surf the website and understand us as a company and the services we provide. However, if you wish to request any services or get in touch with us, we would require certain information from you such as your contact details which should be true, complete, and accurate. This information will help us provide personalized and quality services.
When you use our website and/or request our services, you will be providing us with your contact details. By doing so you give us permission to contact you via calls, text messages, and E-mails. Please don't consider this spam, this will only help us understand your needs and requests better and provide a quality service that will be personalized and up to your expectations.
Please be assured that we shall only be rendering services to individuals who are 18 years of age or older.
ACCESS TO YOUR RESIDENCE
When you request a service from us, we will need to send our employees, contractors, or third parties to your residence to render those services. Please allow them to do so, it shall allow us to render services as per your requests and needs.
PAYMENT TERMS
Once you visit our website and request services, we shall take you on board as a patron, and thereafter you will be required to pay a monthly subscription fee of such amount as may be informed to you. The monthly subscription amount and the terms of payment shall be informed to you through the customer contract that you will be signing while your onboarding process.
We may also be delighted to extend certain promotional offers from time to time for some/all of our customers which will be informed to you. Only if these offers are made to you, your subscription fee shall be affected. Also, we would like to inform you that as per changing market standards and ethos, we may change the fees for our Services as we deem necessary for our business.
Please be advised that apart from the monthly subscription fee that you may pay to us, all the overhead costs that you accrue on actuals for the completion of the services shall be paid by you to either us or the service provider directly, as per the mutual agreement.
NO DISCRIMINATION
We aim to create a better world, not just for us and you but also the people in the service industry. You should not discriminate against any of our employees, third party providers or contractors based on race, religion, caste, national origin, disability, sexual orientation, marital status, gender identity, age or any other characteristic that may be protected under applicable law.
INTELLECTUAL PROPERTY
We would like to clarify that all the intellectual property rights related to our website, its content, logos, graphics, softwares, designs and services shall only be vested in Pinch. All this material shall at all times be protected by various IP laws such as trademark, copyrights, designs, trade secrets or such IP or proprietary rights as may be applicable. Please be informed that under no circumstances shall we be willing to transfer these rights to anyone and no terms and conditions shall render any of the aforementioned rights to anyone.
PRIVACY POLICY
A Privacy Policy explaining the collection, storage and usage of user data has been established by Pinch. The Privacy Policy governs the use of the website and services by the users and allows the users to understand how their data is being used and what rights do they have with respect to the data they provide to Pinch while using the website and the services. The Privacy Policy is hereby incorporated into the Terms of Use set forth herein.
LICENSE AND RESTRICTIONS
Pinch grants a limited, non-exclusive, non-sublicensable, revocable license to its users to
access and use the website on their personal devices for requesting services and other related permissible purposes.
access and use any content, information and related materials that may be made available on the website for requesting services and other related permissible purposes. You may not:
remove any copyright, trademark or other intellectual property from any portion of the website
reproduce, modify, prepare derivative works based upon, distribute, license, lease, sell, resell, transfer, publicly display, publicly perform, transmit, stream, broadcast or otherwise exploit the content available on the website or services provided by pinch
decompile, reverse engineer or disassemble the website
cause or launch any programs or scripts for the purpose of scraping, indexing, surveying, or otherwise data mining any portion of the website or unduly burdening or hindering the operation and/or functionality of any aspect of the website or services
attempt to gain unauthorized access to or impair any aspect of the website or its related systems or networks.
DISCLAIMERS : LIABILITY
We do not wish to limit or hold back any rights that you may have under the consumer laws through these disclaimers.
We provide you with certain consumer guarantees through these terms, except for the guarantees we expressly provide herein, we provide the Services on "as is" and "as available" basis..
We disclaim all warranties or representations that are not set forth and expressly mentioned in these terms. Such warranties could be expressed, implied or statutory in nature.
Though we take responsibility for quality and predictability of the Services we offer and we ensure you that it will always be our sincere endeavour to provide you with the best possible services as per your requirements and requests, please understand and acknowledge that we can not take full responsibility of our contractors and third parties who provide services on our behalf and hence we disclaim any representations and warranties regarding reliability, timelines, quality, suitability of services that are not mentioned herein. Further, if you suffer any loss or damage due to the Services we provide through our contractors and third parties, we shall only be responsible for loss or damage to such extent as we may mutually agree and may seem rational.
We shall not be liable for any damages, liabilities or losses that arise out of your unregulated use of the services, the transactions or relationships developed between you and any third party without prior information to us or otherwise beyond our knowledge
The company shall not be held liable for its inability to perform its obligations under this agreement due to any situation beyond the control of the company such as act of state or government or any natural calamity.
INDEMNITY
Though we trust you and your judgment, you shall hold us harmless and indemnified, if an event occurs where we suffer damages, losses, obligations, costs, or any other claims from any third party due to :
(i) your breach of this Agreement; (ii) any content or information you make available via the Services; (iii) your violation of any law or the rights of a third party, including, but not limited to, any intellectual property or privacy right; or (iv) negligence or any more culpable act or omission (including recklessness or willful misconduct) by you in connection with this Agreement or its subject matter
DISPUTE RESOLUTION/ARBITRATION
If we ever go wrong somewhere and you shall have a complaint, we would want to hear the same from you and we shall make sincere efforts to resolve the same and improve. Kindly raise your complaints as soon as it may be feasible. We shall try to resolve any dispute that arises amicably through mutual negotiations.
If the disputes raised are not resolved by mutual negotiations, the matter shall be referred to Arbitration under the Arbitration and Conciliation Act, 1996 in Chennai. This Agreement shall be subject the jurisdiction of courts in Chennai, Tamil Nadu.
FEEDBACK
Please feel free to contact us and drop us any suggestions, ideas, proposals, feedback that you may have regarding our website and services. However, please know that though we really value and appreciate you for your thoughts and will use them for our and your betterment, it may always not be feasible for us to inculcate those in our work ethos. Please note that we may use your suggestions, ideas, proposals, feedback without any compensation, accounting, or information to you.
CONTACT US
In case you have any doubts or you wish to seek any clarification or provide us with any suggestions, complaints, or feedback, please feel free to reach out to us at: nitin@thepinchlife.com
© 2021 PINCH LIFESTYLE SERVICES private limited
© 2021 PINCH LIFESTYLE SERVICES private limited